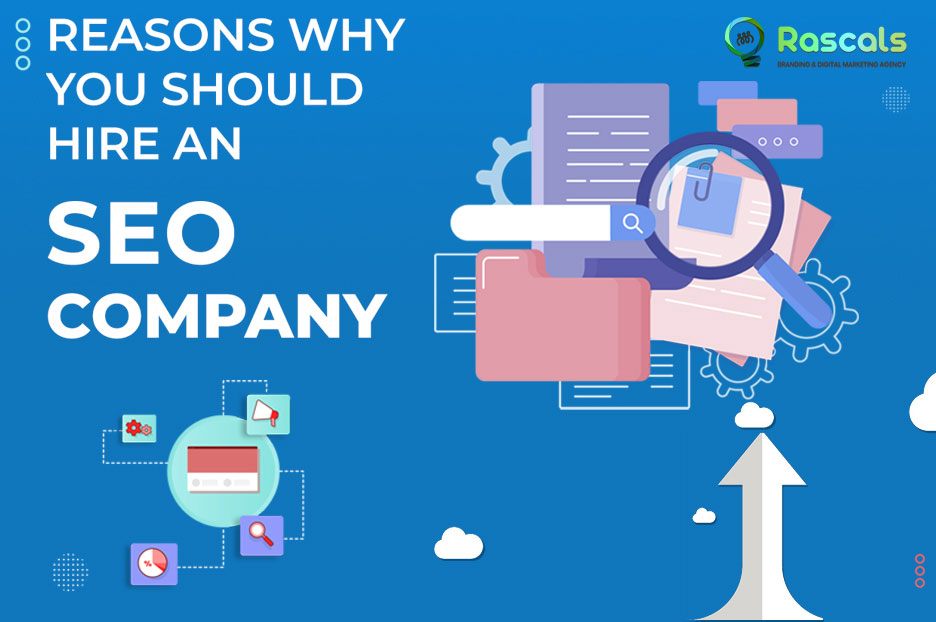 Search engine optimization is one of the guiding factors in the success of any website, and the reason for the question of why to employ an SEO company is not always evident to business owners.?? It is critical to achieve a high ranking on search engines such as Google. More than half of people who conduct online searches will go to the first site recommended by their search engine, and the vast majority will never get past the first page of results. The first page of Google obtains 44% of all clicks. The higher your position on the first search results page of the company category, this largely determines your success in the online market. If you haven???t hired an SEO expert for your company, there are many reasons to add a professional SEO company.
A Few Facts About Why You Should Hire An SEO Company in Florida:
Are you guys aware of the fact that in the United States, 80 percent of people with internet access conduct a monthly search? Many of them could become your next client. As a result, it's critical to seize every opportunity to direct them to your website. Continue reading to learn about the advantages of employing someone to manage your Florida SEO services. Simply having a website in 2021 will not suffice. You must ensure that individuals who are looking for it may discover the information they require on your website. It's possible that they will become your next customer as a result of this. If you own a business you are already over-worked. It's difficult to add SEO to your to-do list. That is why hiring and outsourcing SEO services in Florida is the best option. Let's get started.
Here are some of the reasons why you should hire an SEO firm:
SEO firms are more knowledgeable than you are
Too many businesses attempt SEO on their own, with inconsistent results. It's time-consuming, and it may be difficult if you don't keep up with the current marketing and SEO developments. You may devote your time and effort to other aspects of your organisation by outsourcing your SEO to a third party. You can save time and money by outsourcing your SEO to a third party.
You get what you put in back, plus more
Hiring an SEO expert for your website will deliver a significant return on investment. Every dollar you spend on website optimization gets returned to you in the form of more visitors, a higher conversion rate from visitors to customers, and the ability to continue expanding your brand online in the most efficient manner.
SEO agency helps to increase the number of visitors on your website
Even if you offer the best service in your industry, if no one can find your website, you won't experience an increase in sales. When you employ an SEO company, they will give you with approaches and tactics to improve the visibility of your website and drive more traffic to it. Highly skilled SEO workers are well-versed in code and site optimization, with a focus on search engines. They will assist you in analysing how your website is functioning on a page-by-page basis, providing a keyword analysis with words and phrases that your competitors are successfully employing, and suggesting prospects for building an online strategy to soar over your competitors.
SEO experts are cost-effective.
Without expert help, some people spend hundreds of hours and thousands of dollars attempting to optimise their website for SEO. Too many people learn the hard way that attempting it on their own is a waste of time and resources.
A company that specialises in search engine optimization can provide you the assurance that you are using your resources wisely. Hiring an SEO expert is cost-effective since they optimise each page individually in accordance with growth and consumer acquisition plans. When you hire an SEO specialist, you should notice a gradual improvement in your online reputation.
Ongoing SEO assistance will ensure that your website maintains a high ranking.
It's vital to remember that Google and other search engines are continually updating their search algorithms on a near-daily basis. Any doctor, physician, electrician, or retailer wants someone on their team who will stay on top of these changes and assist you to make your way to increased visibility.