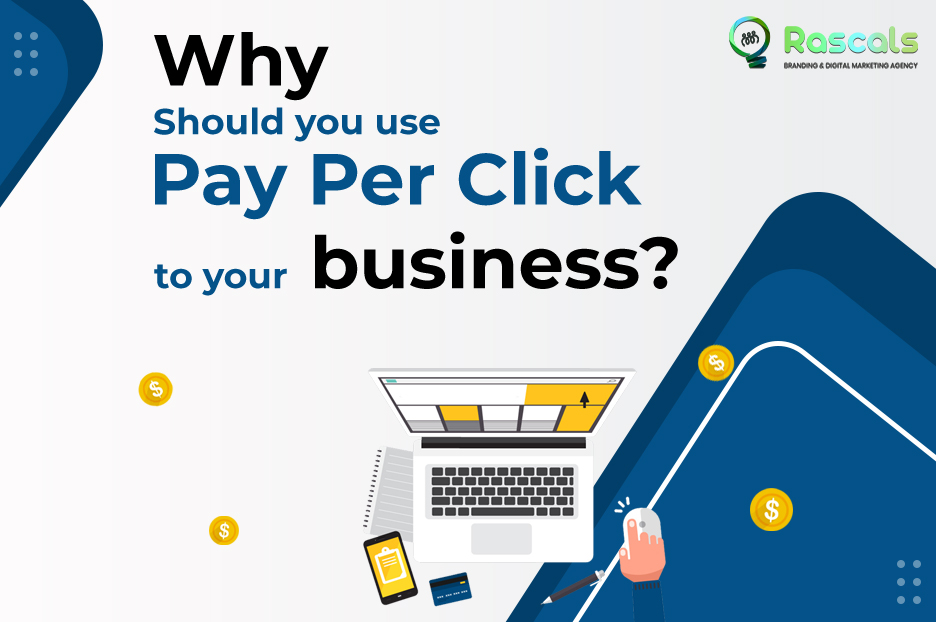 If you are an Internet marketer reading this, you are probably receiving good results from the free internet advertising and other forms of marketing. If you are a serious entrepreneur, though, you are probably aware of the value for value principle. To put it another way, if you want something, you must be willing to offer something in exchange. Free promotional tactics can yield fantastic results, but if you want to get the best results for your company, you should carefully consider using paid internet advertising strategies like pay-per-click or PPC marketing. I have included a few reasons why it may have a big influence on your business and the benefits you may obtain from it below.
Why use Pay per click to your business?
Pay per click gives you top-of-the-page presence on the most web pages
If you want your company to prosper online, you should aim to be on the first page of the big three search engines, Google, Yahoo, and Bing. Indeed, some experts believe you should be among the top five outcomes. This is due to the fact that search results below the fifth page are seldom clicked on. Even fewer people bother to look at the pages after that. Pay-per-click marketing is the way to go if you want your website to rank in the top five positions on search engines.
Pay per click provides immediate traffic
Setting up a PPC campaign on Google, Yahoo, and Bing is quite simple and quick. If you deal with a professional, the account setup might take less than an hour. This is why PPC marketing is the most efficient technique to drive visitors to any website. You may anticipate visitors to click on your PPC ad and visit your website within an hour of it being posted. This is why PPC is an excellent choice for a new website.
Pay per click generates a steady stream of traffic
PPC not only gives rapid traffic but also traffic that is steady. If you want a steady stream of traffic and leads to your website. It's critical that traffic be steady on a daily basis, which you can achieve using PPC. You may easily establish a daily budget and watch as your traffic increases day after day. The more your daily budget, the more visitors your site may generate.
Pay per click sends targeted traffic to your website
If we want to attract more buyers to our site, visitor figures are meaningless. Then we need to attract the right people to see what we have to offer. In addition, PPC helps to target people who have an instant need for your goods or services. You are exposing your business to the greatest quality of traffic that you can't get anywhere else by targeting the keywords that your prospective clients will input in search engines. The more targeted traffic your company receives, the more likely it is that you will convert them into high-paying consumers or clients.
Pay per click makes it simple to change your ads.
You may update, test, and optimize your advertising with PPC to ensure that they offer you the results you want. If you believe your current ad is not attracting your target demographic, you may quickly tweak it until you find the appropriate keyword, ad content, and landing page combination. Finally, PPC provides you control over your advertising, the message you want to get out, and the budget you want to spend.
Pay-per-click advertising allows you to quickly test your campaign.
Free web advertising methods can be quite powerful, but they may also be quite inefficient. You should be able to assess the effectiveness of your campaign to ensure that you are not wasting your time. This is something that PPC marketing can readily do. With PPC, you can create a campaign, run an ad campaign for a month, and then analyze the data to determine if the campaign was effective. If it isn't, you may easily make modifications. You may also do a split test and compare the campaigns to determine who performs the best.
Pay-per-click advertising allows you to reach a larger audience.
Advertisements are frequently presented on different portions of websites when you visit them. The majority of the advertisements are generally from Google. You can only image how many individuals you will be able to contact if you run advertising like that. The nicest part about Google's sponsored advertisements is that they appear on some of the Internet's most popular websites. You may also show your advertising on the Google search network if that's all you want. To reach even more individuals, you may add the Search Network and the Display Network to your campaign.
Pay-per-click advertising allows you to keep track of your results.
The difficulty with traditional advertising is that it's difficult to tell whether you have succeeded in reaching your target demographic. When placing an advertisement in a newspaper, your only option is to depend on audience figures (which is not very accurate). However, using PPC, you can simply and reliably track your advertising and other items. You can determine whether a keyword or ad campaign is successful. You can even see down to the last cent where your money has gone. This implies that with a PPC campaign, you can establish ROI faster. Some PPC suppliers, such as Google Adwords, even include conversion monitoring tools that you may use to see if a campaign is profitable.
Pay per Click allows you to have ads that are geo-targeted
You may pick which regions of the world your advertisement will appear in with PPC marketing California. This is especially beneficial for small businesses in the area. If you own a flower shop in Manila, for example, and only deliver within the city, showing your advertisements to individuals outside of the Philippines, or even outside of Manila, is pointless. You not only get to pick where your advertisements will appear, but you also get to pick when they will appear using PPC. You may target numerous or single cities, states, and countries, as well as a block (cities, states, and countries) from seeing your adverts. Some PPC suppliers, such as Google Adwords, allow you to directly insert your address into your advertising, making them even more relevant to the search.