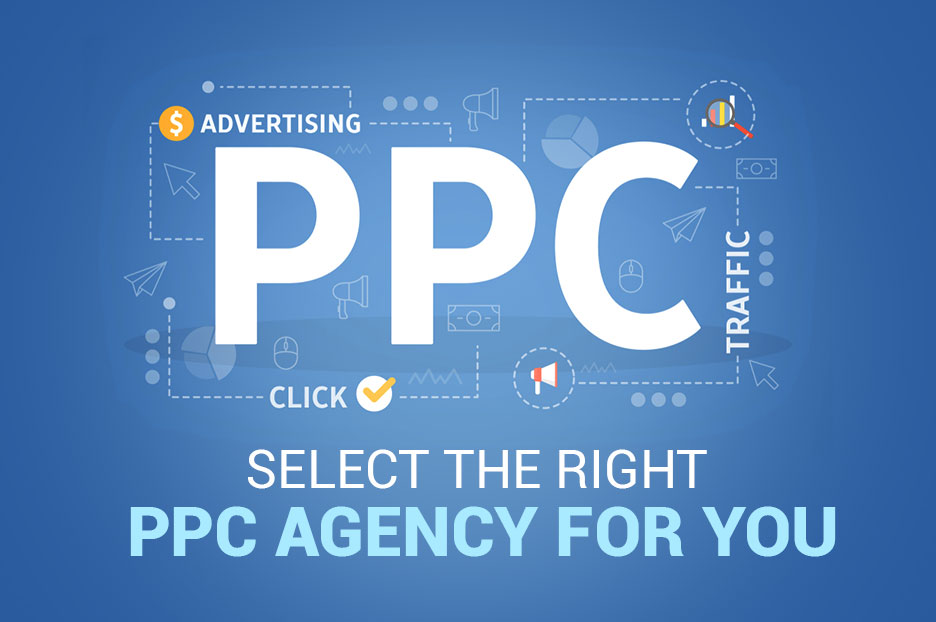 PPC marketing is one of the major components of digital marketing. With the help of this marketing technique, you can promote your brand, products, and services and gain higher visibility on search engines. To effectively use this online marketing tactic, you need to hire a PPC agency that helps you to create and maintain your marketing campaigns so that your business could perform more successfully.
Now you might be wondering how to choose the right PPC agency for your business?
Do not worry! That is why we are here to help you.
In this article, we are going to share some effective tips that you can use to choose the best PPC agency as per your needs. So, without further ado, let???s get started.
Set Your Goals
It is vital. Before choosing an agency, make sure you are clear about your goals. This will give you a clear picture and help you to make a wise decision. So, do discuss with your team, understand what your business needs and what you want to achieve. Once you set your goals, you can easily communicate with an agency and explain your thoughts and expectations.
Strategic Planning
It is always important to choose a PPC agency that is capable of analyzing your business and provides strategic guidance to fulfill your goals. A good agency knows how to create a strategic plan to run successful campaigns that generate more revenue and accomplish your objectives. The company should know how to collect the right amount of data as well as analyze and utilize them to improve your overall ROI.
PPC Metrics
Running hundreds of campaigns will not be helpful until they allow you to earn a profit. It is important to measure your PPC campaign to know how many numbers of clicks your campaigns get in a month. While choosing an agency, ask them how they evaluate your ad or campaign success, what tools they use, what metrics they follow to monitor your campaign, how often they would share data reports with you, how they would analyze reports to maximize the PPC marketing performance so that you could have a basic knowledge about their PPC marketing process.
Target Audience Analysis
In order to master your marketing campaigns, you need to understand your audience inside and out. The more you gain the insights of your audience, predict their buying behavior, and demand, the more successful campaign you could run. The agency that could put its best efforts to collect valuable information about your audience from different sources and stay up to date with the latest trends and new changes will be your ideal agency partner.
Local Search Marketing
According to Google 80 percent of Google search interest in ???near me??? came from mobile. It means people prefer to use their smartphones to quickly find things around them. So to meet consumer expectations, you need to learn how to showcase your business in search results at the right time. Website traffic comes from the combination of two powerful tactics: organic and paid search. So, find an agency that has the proper knowledge of local search marketing to drive more traffic for your business.
Mobile Optimization Strategy
88 percent of users search on a smartphone. That means you should start optimizing your PPC ads for mobile so that users can easily access and take full advantage. You need to make a smart choice of choosing an agency that knows how to design PPC ads for mobile devices well.
Pay-Per-Click Channels
PPC allows you to reach your potential audience with the right marketing channel. Different channels are used for different marketing campaigns. It is important for you to decide what channels you want to use to fulfill your goals. Select an agency that is expert in multiple channels and help your campaigns to achieve maximum results and higher profits.
Understand Your Business Purpose
Find an agency that could better understand your business purpose and work more deeply to maximize the chances of your business success. An expert PPC agency would know how to grab the audiences??? attention with the right keywords, generate more leads, improve brand awareness, and maximize revenue and profit with the right PPC marketing strategy and approach.
Bottom Line
Hopefully, now you have got an idea of what to look for in a PPC marketing agency before choosing the right one. Make sure you follow these tips to find a great agency-
Choose the agency that has a strong knowledge of digital marketing.
In-depth knowledge of your specific industry.
Create a strategic plan based on your business goals.
Have a good reputation in the industry.
Offering you the best price.
So, apply these tips to find an agency that could meet all your requirements and gives you the best opportunities to grow. If you are aware of any other points to keep in mind that helps finding a PPC marketing agency, let us know in comments.