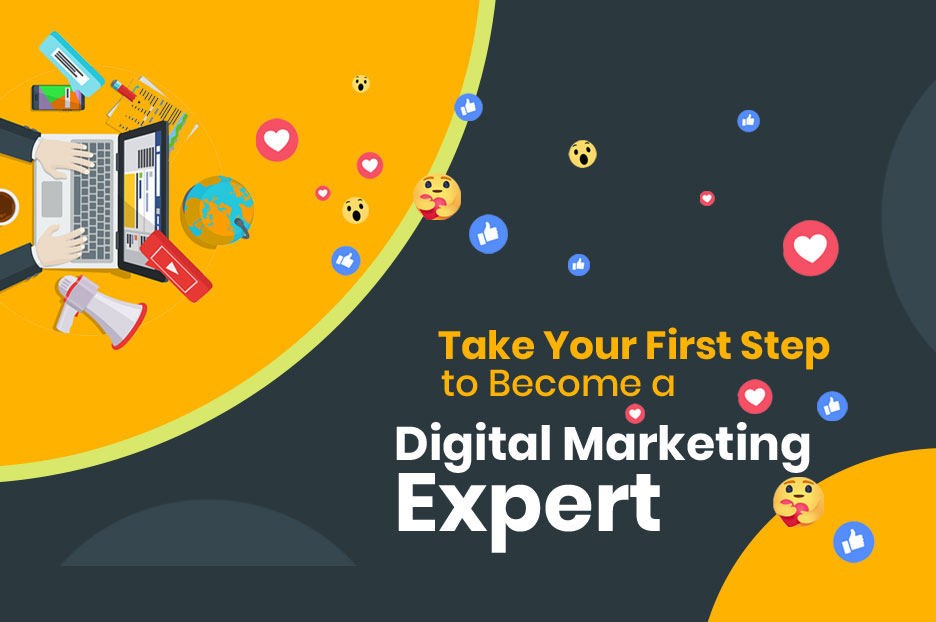 The landscape of digital marketing is huge. Digital marketing comes with various powerful components that help marketers and business owners in achieving their marketing goals and prospects. It is more effective than traditional marketing as it gives you much more interaction and customer engagement. This is the main reason that every business now wants to invest in digital marketing to achieve more success for their business.
If you have in-depth knowledge about digital marketing, you can reach the highest level of your marketing position. Even you can also pursue your career as a digital marketer or develop your personal skill.
Are you interested to know –
How to become a digital marketing expert?
Here are some effective tips that you can follow.
Follow the Well-Known Experts of Digital Marketing
If you want to know the field of digital marketing, it is important to find and follow the marketing experts who are masters at brand and business development. These people can inspire you and help you to get ideas on proven marketing strategies and give advice on new trends, deep inside of the digital marketing world.
Browse the Internet to Find Helpful Online Resources
Another great way to learn about digital marketing is to find various resources online that help you to explore free and great learning experiences. You can read articles of famous authors, follow blogs, watch free video tutorials to increase your skill and knowledge. You can also try free online digital marketing classes if you want to gain a better knowledge of digital marketing.
Learn More About the Core Components of Digital Marketing
Digital marketing is a combination of a group of marketing strategies that help you to achieve long-term growth for your online business. So if you want to learn about digital marketing, you should have a proper understanding of its essential elements and how they work. The more you study the components, the better you can enhance your basic skills for digital marketing. The most important digital marketing elements include-
Apply for Digital Marketing Internships
The benefit of doing an internship is that you can gain more valuable knowledge of the digital marketing industry. It helps you to acquire real work experience and explore a career path in digital marketing. You will be able to work under experienced digital marketing experts who offer you more learning opportunities to develop and refine your skills in the field.
Join Certificate Programs
If you really want to become a master of digital marketing and establish your career as a digital marketer, get certified in digital marketing. A professional digital marketing course covers various topics such as content creation, branding, social advertising, and more that help you gain confidence and prepare you to kickstart your career as a digital marketer.