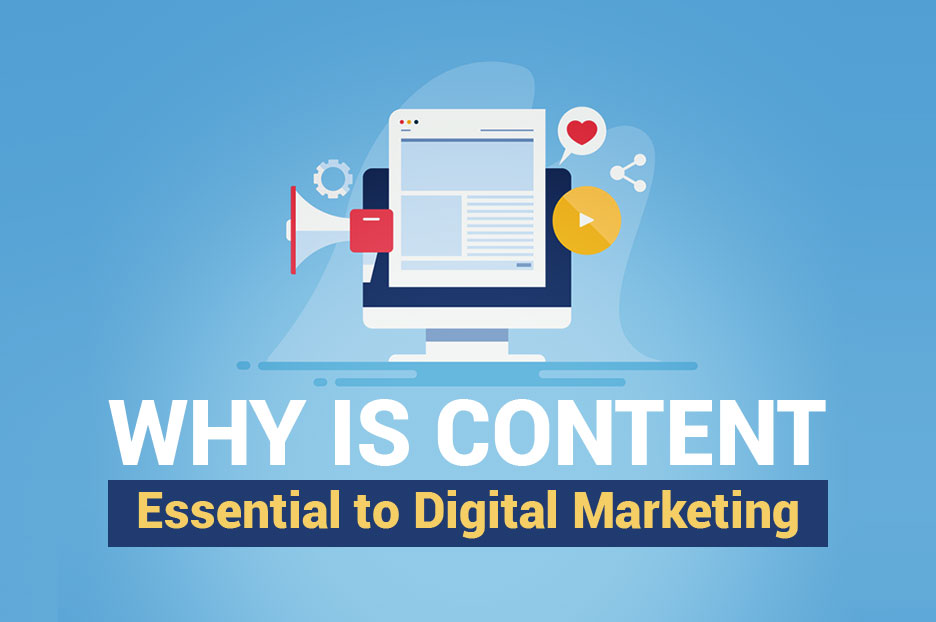 Why is content so effective for a business? Does the content make a huge impact on a business?
As statistics reveal 91% of B2B marketers use content marketing to reach their potential customers. Even most marketers believe that the proper use of content can help them to better promote their businesses and increase engagement.
Want to know the importance of content writing in digital marketing?
Well, content creation is the most important part of digital marketing. With the help of strategic content planning, you can bring outstanding results for your business such as increasing awareness, engagement, leads, sales, and revenue.
Are you ready to explore the effectiveness of content in digital marketing?
Content Can Educate Your Audience
Content is the most important key driver for the success of a business. Good content helps readers to learn more about a business or industry, understand its work culture, values, and gather other valuable information related to its product and services. If you have your own website or planning to have one then the content will play a vital role for your business. For example, while creating a web page you need to add valuable information on your site so that the audience can easily understand what your business is all about, how they can be benefited from your products, what???s the purchasing process, and a lot more. That means content can educate your audience, encourage them to hook to the site that ultimately allows you to convert them into paying customers.
Content Drives Organic Traffic To Your Site
Content can bring more traffic to your site. Yes! it???s true. If you write high-quality content that people are searching for, you will be able to generate high traffic to your site. For that, you need to go deep insights into your audience, understand their demands, and hidden desires. Based on that, you can provide beneficial tips, necessary information to your consumers through your content, and encourage more visitors to your site.
Content Boosts Your Search Ranking
If you want a high rank in search engines like Google, Yahoo, Bing, crafting good quality content is essential. To write well-informed content, you need to choose the right topic, find relevant keywords to reach your target audience. Optimizing your content for SEO improves its visibility and helps it better rank in search engines.
Content Enhances Brand Awareness
In order to increase your brand awareness, you should write content for various social media platforms. Facebook, Twitter, LinkedIn, Pinterest, Instagram are some of the popular social media channels that marketers can use to promote their brands, products, or services through writing action-driven content. This will help them to grow their brand identity and earn more traffic for the development of their business.
Content Helps in Acquiring Backlinks
By writing content for other popular websites, you can reach new audiences and add enough backlinks to your website. Guest blogging is one of the best ways that can help you bring more people to your site. Getting links from other sites allows your site to get top rank on search engines as well as lets you build your strong online presence and reputation.
Concluding Note
Content is essential in each stage of a digital marketing campaign. Whether you want to build a website or run a campaign for SEO, PPC, or social media channel, you need content. Content helps you to achieve your ideal leads, increase brand awareness, improve the conversion rate, and most importantly reach your desired business goals. No matter what type or size of business you have, content is required to run a successful business. It is the most important part of the digital marketing strategy. So if you want to expand your business growth, start creating content, and continue to grow.