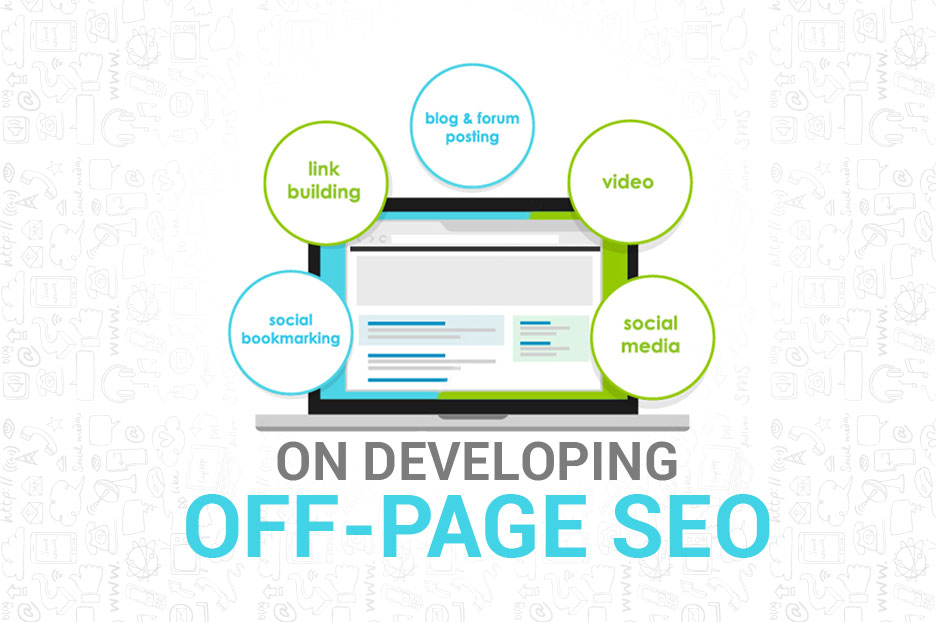 Off-Page SEO deals with the actions that are performed outside your website to improve your ranking on the SERPs. A recent study on the off-page says that off-page SEO helps to develop 75% of digital marketing strategy. With the help of a developed off-page SEO technique, your business industry can increase social presence, link building; all these processes are getting easier.??
Most of the business industry knows that by developing the off-page SEO technique, their services and products will quickly get famous on the internet; that???s why the demand for developing this SEO technique is increasing these days.
Moreover, off-page optimisation is necessary to get your sites ranked because this is the only way Google or any other search engine receives an authority signal that your content is valuable to the readers. As a result of developing the off-page SEO, every business industries can get the chance to increase their online branding; they can increase their referral and social traffic and also be able to increase their domain authority too.
Do you want to know the Best Benefits Of Developing Off-Page SEO?
Let???s have a look at the below-mentioned points.
Increase your SERP:
Search Engine Results Page rankings determine how far up your website ranks on Google???s results page. As much as your website can rank higher, the more likely users will see your website when they do specific searches. You can get to know that people are more likely to prefer to click on the link to your website. That???s why it is suggested by the best SEO service providers to develop the off-page SEO, with the help of which you can undoubtedly increase your CTR as well.
Increase your PageRank:
It's easy to mistake the PageRank as the SERPs. Your SERP rankings are basically the ranking of your website on the results page. PageRank is a numeric measure Google gives to each individual web page on your website based on the number and quality of the links to each page. Besides that, to improve the SERP ranking of your website, PageRank is playing a vital role. Sometimes, it might be possible your industry may face various problems with the PageRank if you do not develop the strategy of off-page SEO. That???s why it is suggested to develop the off-page SEO technique to increase the PageRank.
Increase your website's Exposure :
If you want to increase your website???s exposure, you need to develop the off-page SEO technique. With the help of a developed and well-designed SEO strategy, you can easily enhance the chance of getting more exposure to your website. Besides that, by using off-page SEO, you can successfully increase your page ranking, as well as your SERP rankings will also increase. Most of the business industry prefer to develop their off-site SEO because they know its advantages and benefits. Expanding the website rankings, traffic, and getting more exposure can only happen if you adopt a unique strategy of developing off-page SEO.