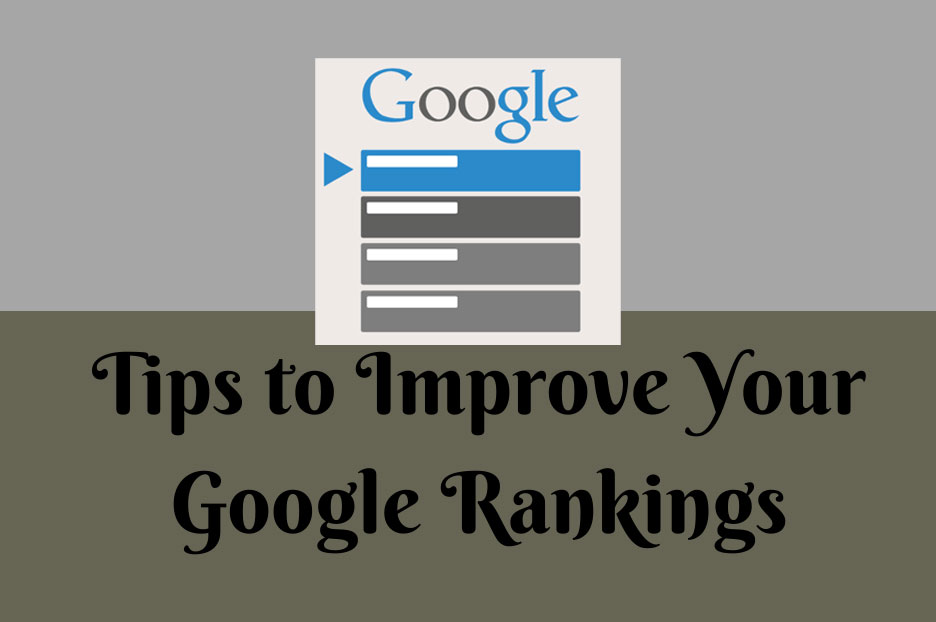 If you have built an awesome website and are excited to bring it in front of your potential audience, improve your position on search engine pages and rank number one on Google. This will not happen overnight but if done properly, you can increase your Google rankings at a fast pace in 2020.
If you want to win the game you need to give your best efforts, full dedication, willingness to find innovative and creative ways, patience, adaptability to accept new changes and stay up to date with the latest trends. There are no shortcuts.
Want to know how to increase Google ranking in 2020?
Here are the proven ways that you can follow to rank higher on Google.
1. Increase Your Website Visibility
If you want a higher rank in Google, improve your website visibility on Search Engines like Google, Bing, DuckDuckGo etc. There are various ways that help you to improve your site???s visibility. One of the great techniques is Search Engine Optimization. It helps you to increase your brand awareness and drive more traffic and leads to your website.
Google gives higher priority to websites having clean codes. This means – no 404 errors on the website, proper W3C validated websites etc. In order to improve site visibility, make sure you fix the errors that might affect your search engine rankings. For Example- 404 Errors, Redirects, Sitemap errors, etc. Create an SEO audit, sitemap, and submit into search engines to check the performance of your site as well as identify the errors.
2. Make Your Site Mobile Friendly
Having a mobile-friendly website has become a necessity to have a good ranking on Google Search Engines. In the USA, 94% of people with smartphones search for local information on their phones. Interestingly, 77% of mobile searches occur at home or at work, places where desktop computers are likely to be present. So if your website is not mobile-friendly, ensure you make it soon.
According to Statista, 52.2% of all website traffic worldwide comes from mobile phones.
People prefer to communicate and find information through smartphones instead of using a desktop or laptop. In the coming years, this trend will continue to grow. A mobile-friendly website gives users seamless access to all the webpages and allows them to view the content, products, and services through their mobile devices. There are various tools available that help you to check your site???s mobile-friendliness such as Google???s Mobile-Friendly Test, Google???s Search Console, etc.
3. Improve Your Page Speed
???Page Speed is the speed at which individual page loads on your website. Different pages can have different speeds due to factors such as images and scripts.???(CognitiveSEO). Slow page speed might affect your SEO and google rankings. If your site takes time to fully display its web pages, users will not like to find information from your website.
According to the google search and ad teams, site owners should pay attention to improve user experience. They also added that website owners and developers should focus on using centric performance metrics and evaluate their page speed with tools like Lighthouse and PageSpeed Insights.
So, it???s a good idea to reduce the ???page load time??? to improve your search rank and deliver a good user experience.
4. Publish High-Quality Content
We all know that ???Content is the King???. Creating good content with millions of words does not mean Google will love it. Google Webmaster Trends Analyst John Mueller shares his thoughts on creating ideal web content and ranking in a lively tweet discussion- ???Why would a search engine use word count as a metric????
Why would a search engine use word count as a metric?

??? ? John ? (@JohnMu) August 31, 2020
???Content should be factually accurate, clearly written, and comprehensive.??? ???High-quality information pages should be factually accurate, clearly written, and comprehensive.???( Google???s SEO Starter Guide)
You need to tell a real story with the right approach and strategy that helps people to solve their problems. So if you want to create good content, make sure you do proper research, add high volume keywords, promote it with the right strategy to reach a new audience, and make more traffic that you can convert to your paid customers.
5. Understand Google Ranking Algorithm
According to Google executives, the Google algorithm is constantly being changed. Every year thousands of changes have been done to Google algorithm. But we only get to know a few of them. Some of the famous updates made by Google are-Fred, Panda, Penguin, Hummingbird, etc. These play major roles to impact your rankings on search engine pages.
In 2020, Google has announced two major updates- January 2020 Core Update, May 2020 Core Update. Like people, Search engines also change in order to meet our needs. So it is important to understand and stay up to date with these rapid changes to get a better rank on Google.
Final Thoughts
If you truly want to get good rankings on Google, you need to understand your target audience well and as well as their demand. Find out new opportunities and learn more about how to get top ranking on Google. It is also important to do proper research on the topic that you have chosen to write content about and add long-term keywords that help your audience to find your site.

Improve user experience, page relevancy, use google ranking tool to measure the quality of your site, and utilize proven marketing solutions to drive more traffic and revenue with the help of the best digital marketing agency. So, Follow these aforementioned tricks to improve your search rank and strong online presence.