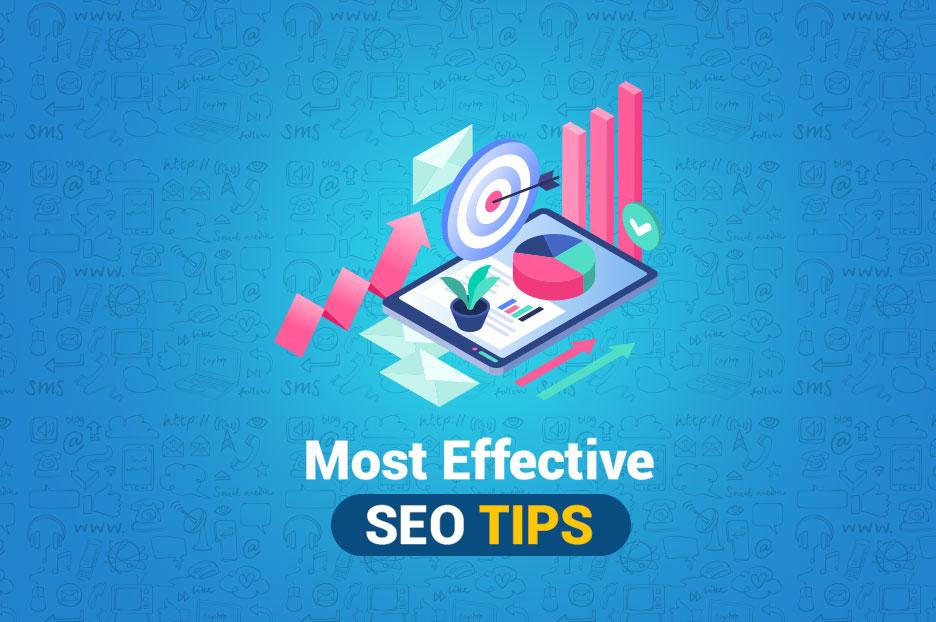 Good SEO work only gets better over time. It???s only search engine tricks that need to keep changing when the algorithms change.
This means if you want proven results from SEO, you need to be updated with the Google algorithm changes. Even a small change in Google can make a massive impact on your site.
Apart from the Google algorithm, there are some other fundamental principles that you can follow to improve your ranking with the help of SEO. Search engine optimization is an effective marketing method that allows you to use various lead generation strategies that work wonders in generating more leads and traffic for your online business and help you to reach the highest level of potential growth that you have dreamt for your business.
The more you learn about the tricks and techniques of SEO, the more profit you can gain for your business.
Want to know important SEO tips and tricks 2021?
Add Proper Keywords
Keywords are really important for SEO. Using proper keywords in the right place helps your page to get a top rank in search engines.
But how to find the right keywords?
Now there are so many keyword research tools available online that you can use to find the appropriate keywords for your content. For example- Keyword Planner, Google Trends, Keyword Generator, and many more. These tools allow you to find small to large volume keywords, short-tail to long-tail keywords, keyword density, etc.
If you want to know where to use the keywords in content, these are tips that you can follow.
You can use keywords-
In the title of your content.
In the first 100 words of your first paragraph.
In the body of your content.
Your content should have both primary, secondary, and LSI keywords to target your audience.
Improve Site???s Speed
Page speed is crucial for SEO. If your page will take a longer time to load, your chances of losing potential leads and buyers will increase. Even a mere one-second delay can hamper the reputation of your site and make it untrustworthy to the users. In order to generate organic leads and traffic with SEO, you need to focus more on your site???s speed so that you could deliver a good user experience and build user trust.
Write Original and Unique Content
Producing high-quality content is another important part of SEO marketing. The more you create fresh, information-based unique content, the more traffic and visitors will come to the site to read your content. This will help you to increase engagement and improve the site???s visibility.
Use Well-Crafted Meta Description
In order to get outstanding results through SEO, adding a unique and relevant tag and meta description is essential. A well-crafted meta description is as important as you write content for your page. A meta description is the summarized version of a web page???s content that lets visitors get an idea of what a page is all about. Search engines like Google, Yahoo display this meta description in search results to influence search users so that your click-through rates could increase.
Use A Simple URL Structure
It is really important to use simple and meaningful URLs for both users and search engines. Try to avoid using numbers and characters to make the URLs more complicated. Using two to four words will be enough to create a search-engine-friendly URL so that users can easily understand and remember.
Final Thoughts
These are some basic tips that you can follow to get a better rank on search engines. But these are not enough. You need to follow the latest trends that other marketers follow and apply for their business.
If you are unaware of the recent Google changes and unable to understand the importance of writing relevant content for users, you will never get the maximum results that you are looking for.
In order to increase leads and sales, you need to work hard and give your best efforts. You have to-
Link your content to other websites.
Add more backlinks.
Use effective tools to track your visitors
Use social media platforms to promote your brand
If you sincerely follow all these SEO tips that are mentioned in this content, no one can stop you to get higher traffic, leads, sales, and grow revenue for your online business.
Need help in SEO? You can drop us a message to get more information and helpful tips on SEO to improve your search rankings and build your strong identity online.