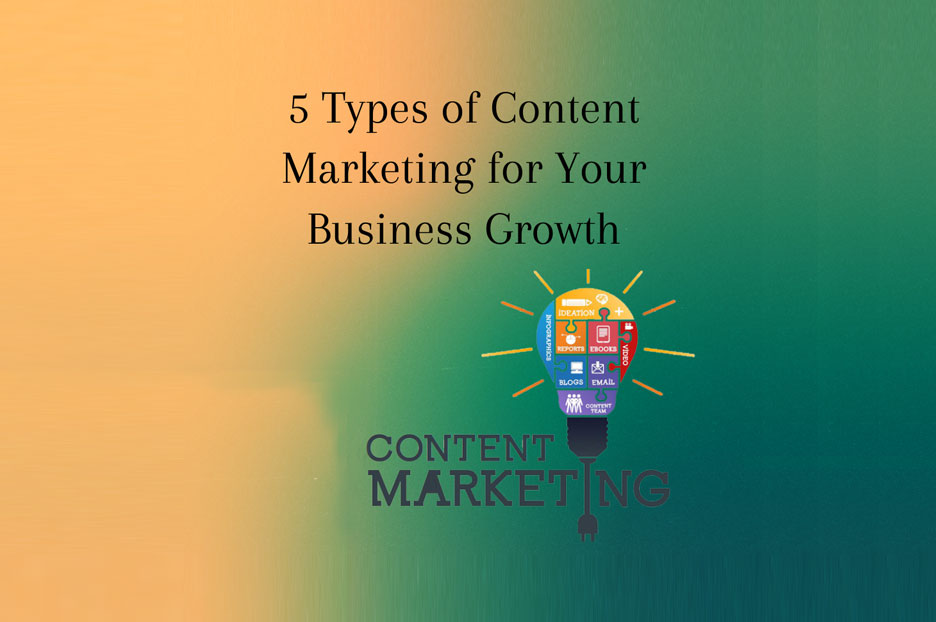 Content marketing is one of the major components of digital marketing that focuses on creating valuable, high-quality content and sharing them on different digital marketing platforms to attract more audience and generate more sales.
The majority of the marketers are now using this digital marketing component for driving traffic, increasing brand awareness, building strong relationships with the customers to achieve higher revenue and profit for their business.
There are different types of content marketing available that marketers can choose in order to promote their brands, products, and services effectively. For example- Blogging, Article, Email, Ebooks, Video, Case studies, and more.
Here, we will share five different types of content marketing examples that you can choose and add as a part of your marketing campaigns.
1. Blogs
A blog is one of the popular platforms that writers use to share their personal perspectives, views on a particular subject or topic. The purpose of creating a blog is to reach more closer to the audience and make lasting relationships with the existing and new customers.
The bog writing style is easy and informative. More you write your blogs in an easy and simple language, the more you are likely to communicate with your audience and drive traffic to your website. So, if you want to know some simple blog writing tips, these you can follow-
Choose a topic or niche
Create an outline
Do proper research & collect facts
Create a headline
Start writing your post in an informative format.
Add images and share the post online.
2. Article
The format of article writing is similar to blogging. The style of content writing should be informative. For writing an article, you need to follow some basic outlines-
Add Heading/Title.
The body of the article should have two to three paragraphs.
Write a conclusion
Writing an article can help you generate high organic traffic and improve search engine optimization.
3. Video
Video has the power to create meaningful connections with your audience. People love to see video content rather than reading a text. For creating engaging video scripts, you have to identify your target audience, write in natural language, make short paragraphs, add images and graphics to make a lasting impact on your audience.
4. Case Studies
A case study is an essential marketing strategy that helps in the development of your business. Case studies help your buyers to learn more about business- from start to finish. If you do not know how to write a case study for your business, you might lose your potential customers. So, if you want to improve your company???s visibility and conversion rates, you should write a case study.
5. Email Marketing
Creating successful email marketing strategies is essential for promoting your products, services, and fulfilling your marketing goals. So if you want to reach your target audience, you need to write valuable and relevant content for email marketing.
Concluding Note
A variety of content writing formats are used for different types of content marketing strategy. So, choose the right format and the right marketing strategy that fits your business the most and maximizes the revenue growth.